Breads and Sandwiches
Breakfast
Burgers and Loafs
Desserts and Snacks
Drinks
Main Dishes
Raw Food
Salads and Wraps
Sauces, Dips and Spreads
Side Dishes
Soups and Stews
Vegan

Burgers and Loafs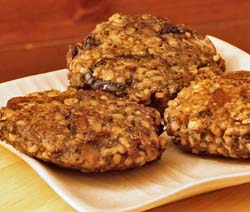 The easiest mushroom burger involves a grilled or roasted portobello cap on a bun. I like to top it with roasted red peppers and some pesto. This recipe yields a more substantial burger.
Go to recipe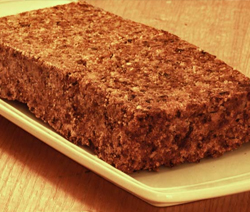 Create your own delicious loaf filled with healthy nuts.
Go to recipe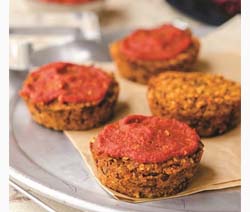 A vegetable-filled meatloaf. Since this meatloaf is baked in a muffin tin, it's great for serving sizes and portion control!
Go to recipe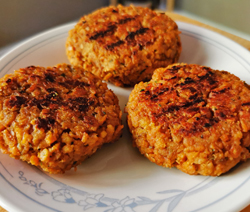 Delicious, chewy, and satisfying - what more can we ask of a burger? Serve these on buns with all your favorite trimmings. Despite a lengthy list of seasonings, these burgers are a breeze to prepare.
Go to recipe