Breads and Sandwiches
Breakfast
Burgers and Loafs
Desserts and Snacks
Drinks
Main Dishes
Raw Food
Salads and Wraps
Sauces, Dips and Spreads
Side Dishes
Soups and Stews
Vegan

Desserts and Snacks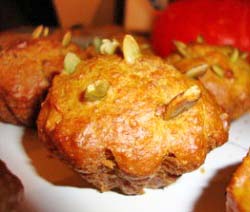 Everyone loves these muffins. (You think I throw around phrases like "The Best" for nothing?) I created them when I was baking for a café and they sold like nobody's business. They truly are perfect in every way.
Go to recipe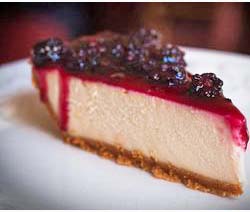 Cheesecake has always been a weakness of mine. This version is slightly sweeter and wetter than your typical NY style cheesecake. It is more like a Washington cheesecake. When I served it to a group of omnivores and vegans, it received rave reviews.
Go to recipe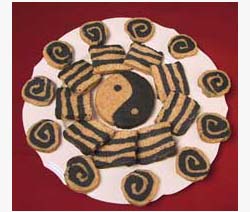 Halvah is easy to make (only four ingredients), melts in your mouth, and is high in calcium. Best of all, it is delicious!
Go to recipe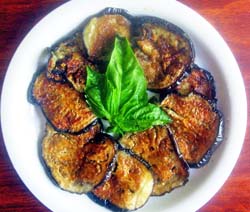 It is slightly disturbing how this dish can make it possible - even likely - for an entire eggplant to be consumed by one person (that would be me) in one sitting. These chips are one of my standby favorites as they are delicious and require a prep time of only five minutes.
Go to recipe