Breads and Sandwiches
Breakfast
Burgers and Loafs
Desserts and Snacks
Drinks
Main Dishes
Raw Food
Salads and Wraps
Sauces, Dips and Spreads
Side Dishes
Soups and Stews
Vegan

Breakfast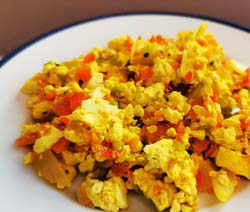 This is a cholesterol-free and low-fat way to enjoy scrambled "eggs." Using tofu instead of eggs adds extra fiber and healthful plant protein, and turmeric gives the scramble the familiar yellow color.
Go to recipe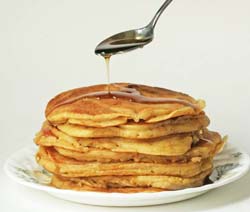 Whether you eat these delicious vegan pancakes for breakfast, brunch, or a midnight snack, you'll love 'em.
Go to recipe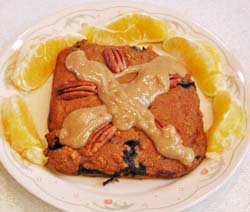 A great substitute for pancakes, and they are more healthful too.
Go to recipe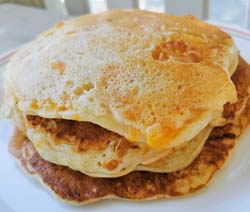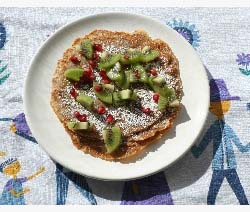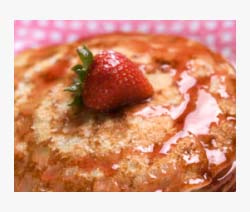 Delicious for breakfast, lunch or whenever you have a craving for flapjacks.
Go to recipe