Sweatshops and Child Labor
What Can We Do
Responsible Shopping
Resources
Responsible Shopping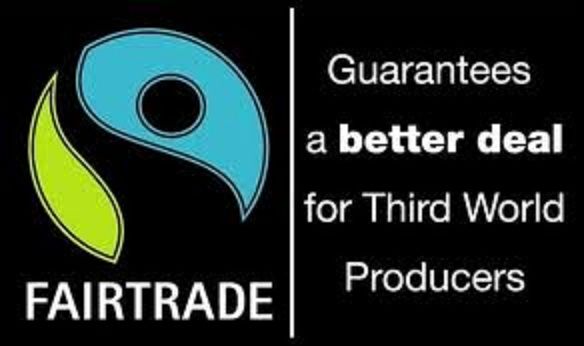 Companies that don't use sweatshop labor
It is very difficult to find out exactly which companies do and which don't use sweatshop labor. Most manufacturers and retailers control what type of information regarding their labor is made public. They keep a lot of information hidden from consumers and anti-sweatshop organizations. Manufacturers also frequently relocate production to find cheaper prices for labor and materials.
The following information can help in locating products that have not been produced in sweatshops, and that help support responsible businesses.
Good Companies
Support companies that have put in the effort to provide sweatshop-free products. You can find responsible companies by checking out Green America's online National Green Pages.
Companies to Avoid
One way to find out which companies should be avoided is by looking at the current actions of the various anti-sweatshop organizations. Find out about these actions by checking out the links on my What Can We Do page.
Green America has put together severalpages that can also be very helpful:
Made in the USA?
A "Made in the USA" label does not guarantee that workers behind the label were paid at least minimum wage in decent conditions.
In the U.S. sweatshops conditions exist in low wage industries that employ immigrants, like the garment industry. The U.S. Department of Labor found that 67% of garment factories in Los Angeles and 63% in New York, violate minimum wage and overtime laws. 98% of garment factories in Los Angeles have workplace health and safety problems serious enough to lead to severe injuries or death.
Another problem is that factories in U.S. territories, such as Guam, Samoa and Saipan are allowed to use the "Made in the USA" label despite the fact that their status as territories exempts them from U.S. labor laws.
FTF Members


FTF retail stores are members of the Fair Trade Federation. They carry primarily fairly traded items, either bought directly from producer groups or from fair trade wholesalers. When you buy products at an FTF retail store, a significant percentage of the money you pay will to directly to the artisans. Please click here for a listing of FTF retail stores.
Organic Products
Buy organic products. Especially make sure bananas, chocolate and coffee are organically produced. Do note that not all organic products are produced under fair trade conditions and not all fair trade products are organically produced.
Union Made Products
Union made products are products that are produced in America by Union members, which means that they are produced by skilled workers who are treated fairly and decently by their employers. The Union Label and Service Trades Department has a search program to help you find Union made products.
Labels
The following labels help you to find products that have not been produced in sweatshops.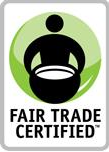 Fair Trade USA's "Fair Trade Certified'" Label
Fair Trade USA, a nonprofit organization, uses this label to certify producers of products who follow Fair Trade guidelines.


GoodWeave Label
Many of the world's enslaved child laborers work weaving rugs. To be sure your carpet purchase doesn't fund these practices, buy one that bears the GoodWeave label. The GoodWeave label is the best assurance that no child labor was used in the making of your rug.


Rainforest Alliance Certified and Rainforest Alliance Verified
The Rainforest Alliance Certified seal is found globally on products such as cocoa, coffee, flowers, fruit, tea and vegetables from Africa, Latin America, Asia and Hawaii. Rainforest Alliance Certified farms meet the standards of the Sustainable Agriculture Network (SAN), which includes ensuring good working conditions for all employees and the protection of wildlife.